Buddy Support Scheme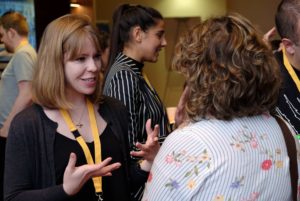 Welcome to the PTENUKI Buddy Support Scheme!
Need Support?
When you are facing difficult choices or have been given life changing news, sometimes the best person to speak to is not a relative, partner or friend as they may share the same uncertainties and doubts that you do. Instead it can be helpful to speak to someone who has first-hand experience themselves, or a close family member having a PTEN diagnosis. Your "buddy" can give you support either via email, messenger apps or even by phone. They will empathise and perhaps answer questions you might have about everything that comes with having a PTEN diagnosis.
If you are interested in joining the scheme, either seeking or offering support, please click the link below, complete the online form, and we will get in touch:
Buddy Support Scheme sign-up form
The form is designed to find out a little bit more about you, so we can find the best match and start making introductions. All information will be held in the strictest of confidence and will only be used to match people whose experiences and needs are likely to be similar.
Please contact: colette@ptenuki.org for further information.