Navigating Through The EHCP Jungle – some handy hints!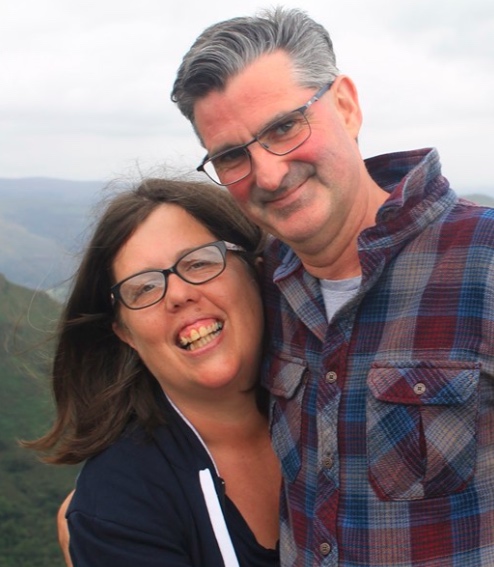 These thoughts come from my own experiences with my youngest daughter – who is now 6 at a special school and has a rare chromosome disorder, learning disability and PTen.
I have also drawn upon my work as an EHCP Coordinator for a training provider who specialises in supported courses for post 16 students with special needs and my secondary school teaching experiences in the classroom. I must stress that I am not legally qualified to give advice on this subject and a lot of these experiences are regional ones.
– Zoe Read, EHCP Coordinator
Some of our young people with PTen might struggle with their education. This might be resolved by extra help in the classroom, different strategies and good quality teaching. However, sometimes students might need a legal plan which specifies their needs and the best ways to support them. An education, health and care (EHC) plan is for children and young people aged up to 25 who need more support than is available through special educational needs support. I often refer to it as a 'Passport to Education'. This plan is supposed to cover the young person from the ages of 0-25 and was previously known as a statement of educational needs. As the young people get older, there is sometimes the misconception that this is an entitlement until 25. However, from my experience, you have to often show progression onto 'further' courses in order to maintain the plan after 16.
Here is my top ten of things that I've picked up along the way…
1) You do not have to wait for the school, nursery or educational psychologist to instigate a request for an assessment for a plan. You know your child the best and you have the right to ask for one at any time. Sometimes people like to 'wait for them to catch up' and therefore leave the process till they get to school. The forms are usually accessible on the relevant local authority website. Each local authority should have a 'local offer page'. This can signpost all the services in the area for young people with additional needs. Here is a link to an example of a local offer page https://www.dorsetcouncil.gov.uk/children-families/sen-and-disability-local-offer/dorsets-local-offer.aspx
2) Once the request for the plan has been initiated, the Local Authority should stick to the legal timeframe of 20 weeks to finish the plan. Sometimes, however, there has been a backlog and the plans have been taking longer to complete.
3) Once the EHC plan has been drafted and sent to you, check it carefully and amend, add, delete where applicable. The plan works best for you and your child when it is SMART- specific, measurable, accurate, realistic and time scaled. Lots of plans have been criticised for being too 'wish washy' or 'woolly'. You should be asked for your views, thoughts and aspirations and this must be fed into the final plan.
4) When the plan has been finalised, it should be reviewed with an annual meeting held every year or in some cases sooner. It is up to the school, college, nursery etc. to arrange this meeting and invite all the team involved. This might be e.g. a consultant, teacher, local authority representative or social worker. The meeting is the chance to celebrate what has happened and to amend anything for the future. After all, these plans are only as up to date as when they were written.
5) I strongly recommend that you use all the free and independent expert advice bodies that are out there. A really important example of this is your local SENDIASS service. (Special Educational Needs and Disabilities Information and Advice service). A local example of this can be found at iowsendiass.co.uk. As parents, sometimes you have so much passion and emotion in the process, it is useful to have another pair of eyes and ears to help you. They came to our meetings, helped write emails and letters and definitely got things moving for us. There are also other national groups like IPSEA (Independent Provider of Specialist Advice) https://www.ipsea.org.uk who will provide free initial advice and these can be contacted through social media sites like Facebook.
6) Start looking at schools as soon as possible (it is never too early) especially if you are looking at a specialist setting. We were told that professionals were not allowed to advise us which school would be best for our daughter. We found it helpful to read the Ofsted Report and meet with the SENCO (Special Educational Needs Coordinator) at the school. You can search for copies of Ofsted Reports on the following site- https://reports.ofsted.gov.uk/ Deciding to apply for specialist provision can seem quite daunting and it can take you and your child on a very different journey. The special school provided weekly horse-riding sessions, much smaller groups, a special speech and language unit, swimming, soft play and sensory rooms. This seemed fantastic for our daughter and we could easily see the benefits of this education. However, there can be downsides to special needs schools such as students may only learn and interact with peers with special needs thus won't be exposed to a wider range of influences. That said, if you go to one and love it, document your thoughts and reasons for liking the school, it may well help later on in the process.
7) Try to look at the 'needs' of the young person rather than the diagnosis. This will help to make the provision more specific and many people may not understand the 'PTen' label. Our daughter had two very rare disorders and often professionals would look blankly at us when we tried to explain the conditions. I would always put in a guide to the syndrome, usually from the charity, and draw their attention to this. For our daughter, I found a lot of the information about her first chromosome disorder from https://www.rarechromo.org. Ask for them to put this in as an Appendix to the Plan.
8) The needs do not have to be academic. The child may be able to cope with the needs of the curriculum but may need extra support or different strategies with emotional or social support. This needs to be acknowledged and met but can often be overlooked.
9) If, unfortunately, the local authority does not agree to meet your requests for your son's / daughter's education, you do have the rights of appeal. These rights can be exercised if a local authority does not agree to name a specific school on the final plan or they might not agree to issue or maintain a plan. This allows you to take your dispute/ disagreement to a tribunal. Further information about this process can be found on https://www.gov.uk/appeal-ehc-plan-decision. There is a lot of paperwork involved and it can seem a bit daunting but usually entails no costs as you can represent yourself at the meeting. Usually there is a mediation process that takes place prior to the tribunal as it is often in everybody's best interests to sort it out before it gets to the tribunal stage. Information on the mediation stage and why it happens can be found at https://www.ipsea.org.uk/mediation
10) Transport is a very thorny issue indeed, particularly with local budget cuts. There is a school of thought that if the local authority agrees to name a placement, then they must agree to fund the transport, in order to access this placement. However, others will say that it is down to the individual vulnerability of the student and if they are able to travel independently and safely, it is not the obligation of the local authority to fund this. I would recommend asking your SEND (Special Educational Needs and Disabilities) Officer at the local authority, whether travel and transport will be considered as part of your child's package of Education.
My final advice – don't give up!
Shout loudly for what you want and need for your child.
Sometimes it can be a long and difficult process but usually we get there in the end!
Thank you for reading
Zoe