PTEN UK & Ireland Counselling Service for Individuals 18+
PTEN UK & Ireland is pleased to be working in partnership with rareminds www.rareminds.org to offer free, confidential counselling for those impacted by PTEN Hamartoma Tumour Syndrome (PTEN).
Up to 12 sessions can be provided either via Zoom, or by telephone. Both evening and daytime appointments are available.The PTEN UK & Ireland Counselling Team are Stephen Johnson (Lead Counsellor) and Zubyda Azzam. Both are trained and experienced therapists who have undertaken additional training in counselling for rare diseases.
Stephen Johnson MBACPStephen is registered with the British Association for Counselling. He has a keen interest in men's mental health, diversity issues, and now works with several rare disease patient groups. He also teaches counselling for his local training programme in Hertfordshire, and practices Online and face-to-face in London. He has also worked as a volunteer for The
Samaritans.
Zubyda Azzam UKCP Accred. is registered with the United Kingdom Council for Psychotherapy and has worked as a therapist in a variety of settings including the NHS, prisons, refugee camps, and
residential therapeutic communities. She was also a volunteer with the Samaritans for
over 10 years. She is particularly passionate about the therapeutic potential of groups for rare disease communities. She offers therapy in both Arabic and English.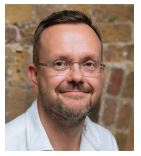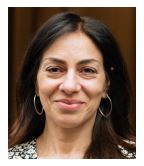 Stephen Johnso                              Zubyda Azzam
As living with PTEN happens within the context of your everyday life, it's inevitable that the 'ups and downs' of both impact on each other. You can talk to our counsellors about anything that you are struggling with, and may impact on your ability to live as well as possible with the impact of PTEN.
This might include:
• Your family relationships
• Anxiety or low mood
• Feeling different, lonely or isolated
• Your relationship with health care professionals, or navigating systems
• Dealing with difficult, unpredictable or increasing symptoms
• The psychological burden of being the 'PTEN expert'
• Coping with unpleasant tests, surgery or treatment
• Worries about the future
• The psychological and practical implications of inheritance
It's not always straightforward to know why you feel as you do. PTEN Counsellors provide a safe, confidential relationship to work through difficult thoughts or feelings, think about options that are open to you, and explore new ways of approaching your difficulties.
If you would like to arrange an Initial Consultation, please contact Lead Counsellor (Stephen) on stephen.johnson@rareminds.org marking your email 'PTEN enquiry'.