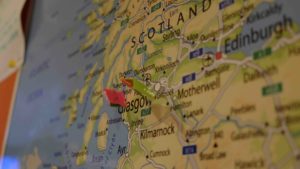 Local Meet Ups
An objective very close to the heart of PTENUKI is to be able to reach out and be available as a source of information and support to patients, parents and carers of all ages, who are affected by PTEN genetic alterations.
As part of this, the group holds annual patient days in November in central London. We have had three very successful, well attended meetings so far. Some of the feedback we have received, is that quite clearly London isn't convenient for everyone. Further feedback also suggests that more regular contact, at a local level would be beneficial.
As a result we have established three regional groups (so far) –
These are:
South and West England – Contact: Zoe Read – zoe@ptenuki.org
North West England – Contact: Sarah Plummer – sarah@ptenuki.org
Scotland – Contact: Yvonne Esslemont – yvonne@ptenuki.org
Up and coming local Meetups in 2019:
If you are interested in taking part or finding out more then please contact the local representative above for details of local meet-ups in your area.
If you have any questions about the scheme or if you're interested in running your own local meet-up group, then please contact Colette Knight on colette@ptenuki.org.